Andy – Keep your eyes peeled for green deals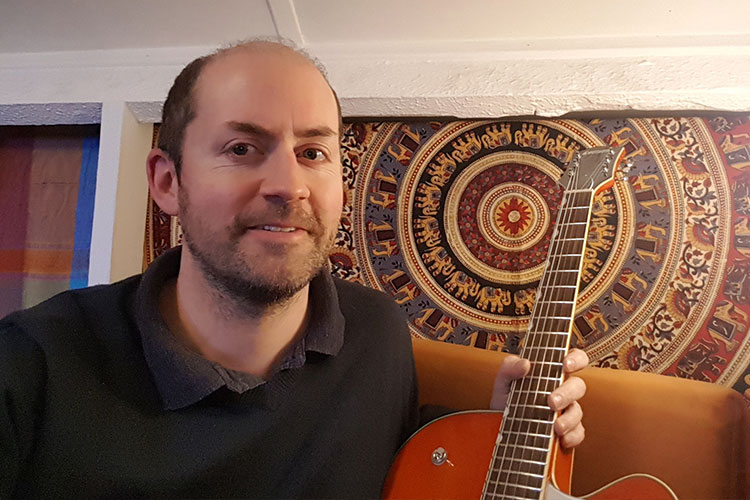 Andy, 43, from Easton is an Information Analyst at a local water company, who has made his home warmer and more energy efficient, lowering its impact on the climate while saving money long-term.
I'm fortunate enough to be able to work full-time from home at the moment. In my spare time, for a bit of variety from my dining room "office", I head up into the attic to play some music. I've finally got round to doing a bit of decorating up there and tidying it up into a proper room, so am enjoying its colourful new vibe.
My house is the sort of turn-of-the-century mid-terrace you'll see all-over inner-city Bristol - bags of character but not the best at keeping the heat in! After hearing about some of the cost-effective options available, I jumped at the opportunity to have some external wall insulation fitted under a scheme offered by Bristol City Council's Energy Service.
I also found out I was eligible for a very useful discount on a new boiler - much more efficient than the one I had, which was good news for the gas bill as well of course.
And there was just enough room on the roof for a qualifying solar panel system too. Even with the funding, it was still a sizeable chunk of money; but it was a good quality system with a long lifespan that I knew would pay for itself sooner or later, and have a worthwhile environmental effect.
It's definitely helping to bring down my electricity bill. Under the current "solar export guarantee" scheme, a new system like mine can only earn around 5.5 pence per kWh for the energy it sends to the grid, but the solar energy I use on the spot is much better value as it's a direct saving on electricity I'd otherwise be consuming at retail price.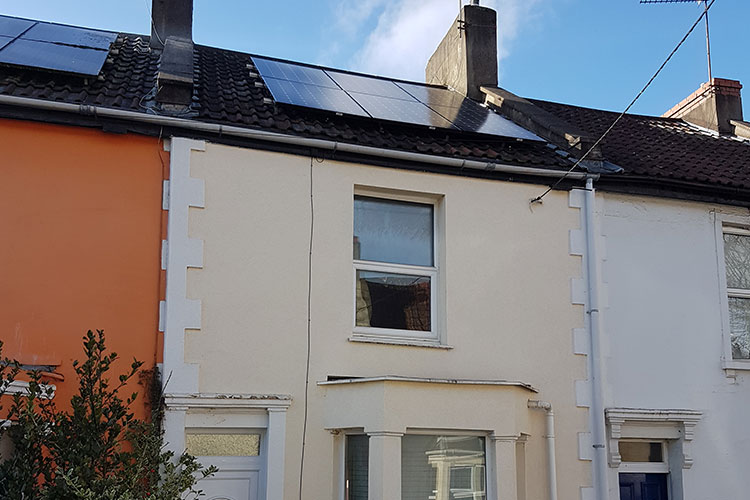 My daily routine at home has now changed accordingly - sunny mornings are now just as ideal for doing the washing as for they are for putting it out to dry, and a good time to charge all those devices. Working from home has meant I've used more energy than I usually would during the week but making simple changes like these helps limit my impact where possible.
I would advise anyone interested in a low-carbon lifestyle and wishing to adapt their home footprint accordingly to look into the options available. The numbers may be puzzling at first, but you may be surprised at the funding, discounts and low-cost solutions available.  The help I was offered made it all much more immediately affordable for me, so I'm very glad to have taken all the opportunities that came up. Fingers crossed more will soon, for everyone's sake!
If you are interested in the options available to make your home more energy efficient and sustainable, Find out more about the different energy saving home improvements and funding options available on Bristol City Council's Energy Service website.
*All work mentioned was carried out prior to the COVID-19 pandemic. Please get in touch directly with Bristol City Council's Energy Service if you would like to enquire about any of the energy saving measures mentioned.